New type of devices for desktop. Called Air Quality monitors. In addition to temperature and humidity it is also measure CO2 level.
device: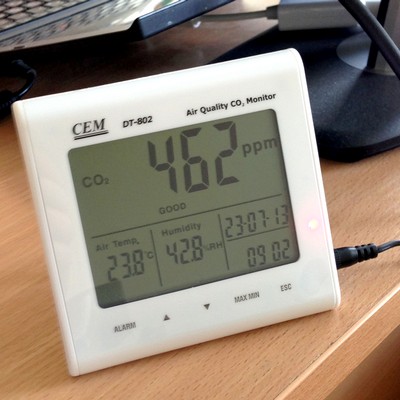 Interested in how CO2 sensor work? Read about NDIR types of sensors.
And what is ppm? it is acronym for parts per million

This is device inside: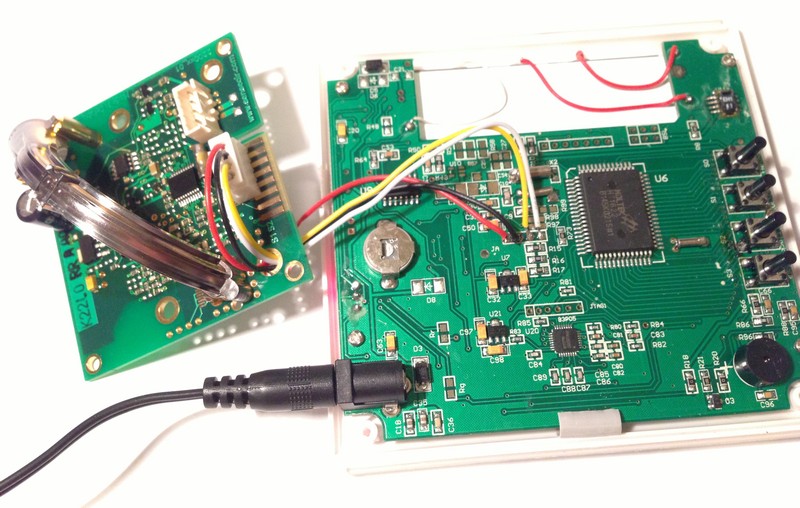 It looks like CO2 sensor consume too much energy, so most of the devices work only from AC adaptors. There are also devices with datalogger abilities available on the market. Just search for "desktop air quality co2 monitor data logger"
This DT-802 is bought here.