WEB-U2 or WITRN U2 is one of those advanced power meters with a big screen.
Both type-A and Type-C input/output.
Multiple display modes.
An external temperature sensor support.
The device has an auto screen rotation.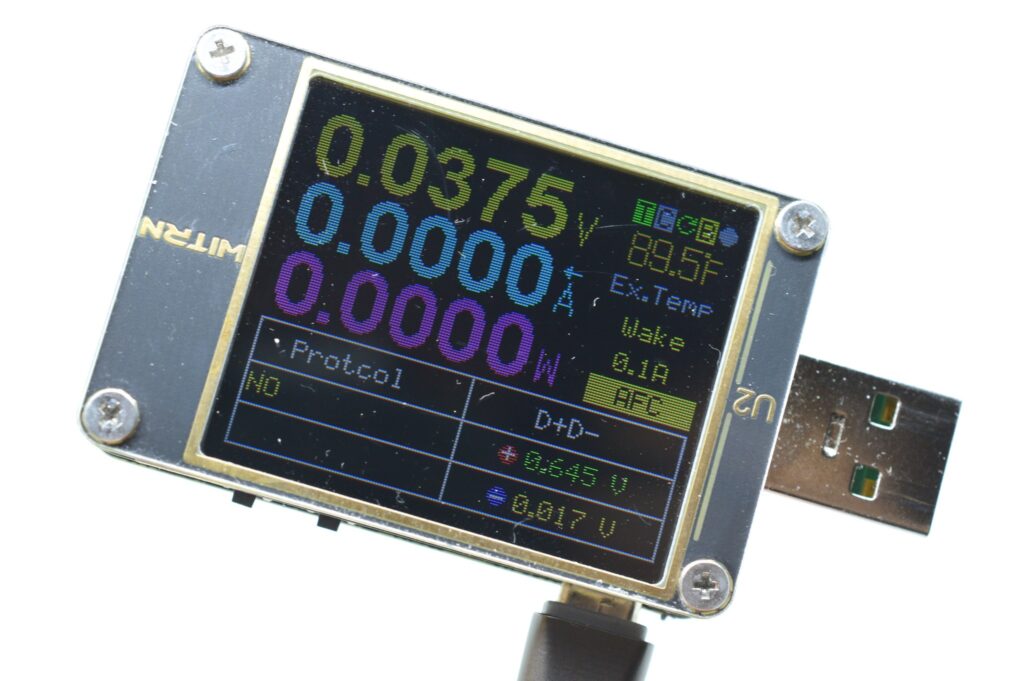 Fast charge protocols detection.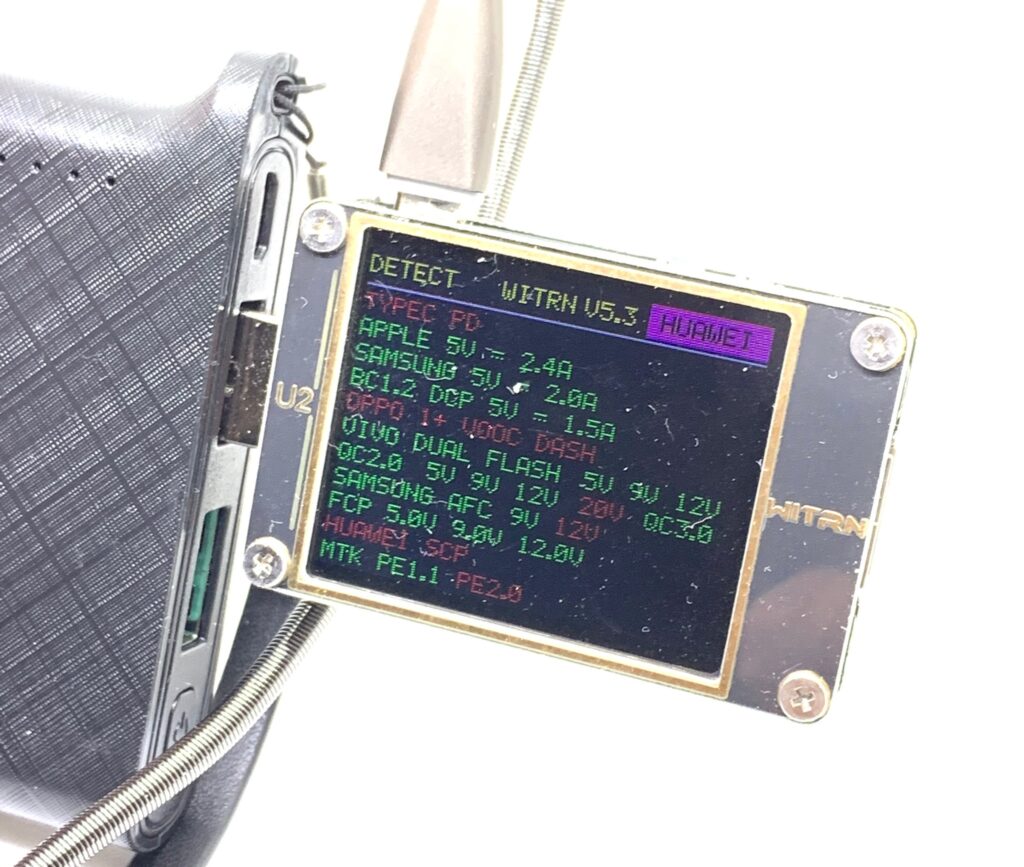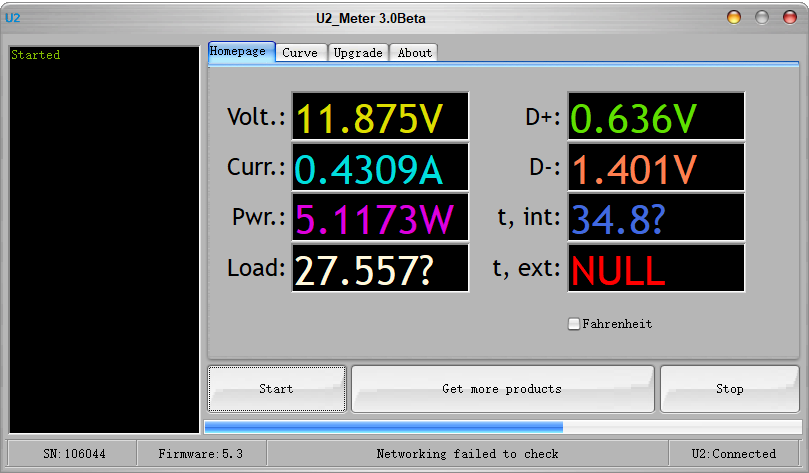 The software is very simple and features limited. Not many tools to work with data. But it have advantage over similar software from other meters – lang file. You can actually translate it to your language.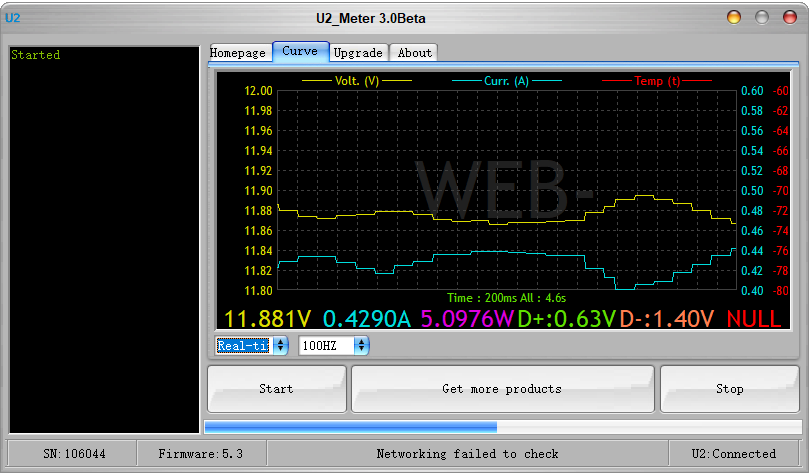 site: http://witrn.com/
Price: ~40$ (AliExpress)
PC Application: WITRN-U2-Application_4.6.zip
Firmware: U2_firmware_7.8.zip