Yet another USB Tester with PC/MAC connectivity. This time using Bluetooth.
Device

PC Software
Application is old-shool and simple. It cannot resize to use full screen, cannot autodetect port to use, cannot show large graphs.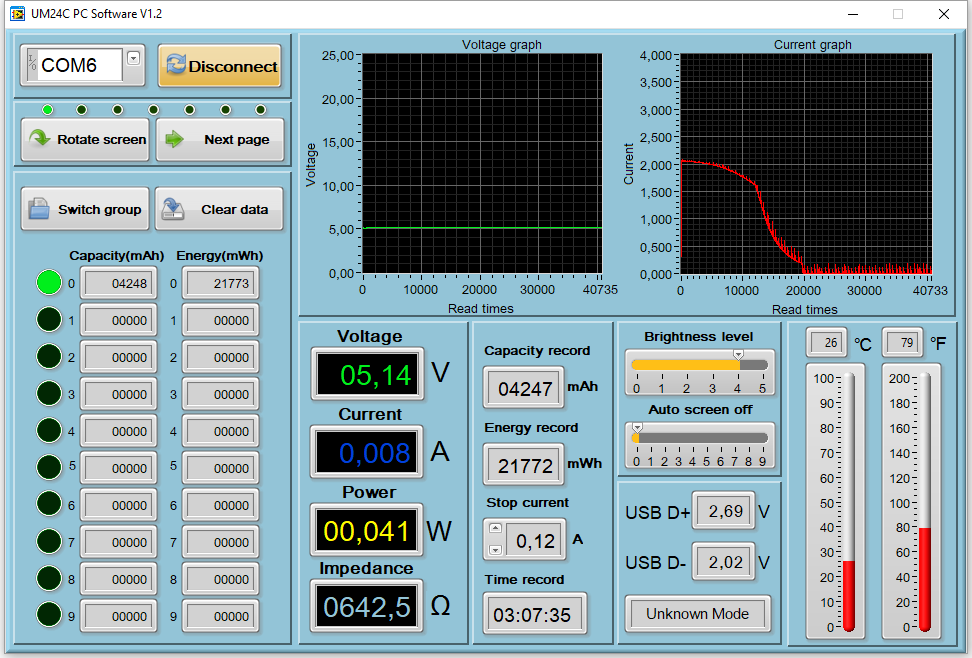 Graph export
not much graph export options available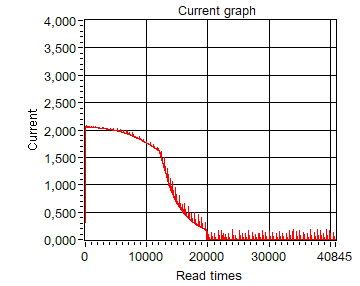 Pros:
Bluetooth PC Connectivity
MicroUSB
Large display
Cons:
USB 2.0 (not USB 3.0)
no Type-C
TFT (not OLED)
Unfortunately, there is no mobile application available for it.
Software and Manual: https://www.mediafire.com/folder/0jt6xx2cyn7jt/UM24