Vernee Mars. Yet another cheap (~170 $ on AliExpress) smartphone with iPhone 6 like design (and iPhone 5S like performance). Killer feature of this phone is OTA update to Android 7
Camera is far from perfect. As expected for this price.
Fingerprint sensor on a side. Work also not perfect.

Good original case (that is cost about 10-20$ on AliExpress) it detect close/open and switch to analog or digital clock mode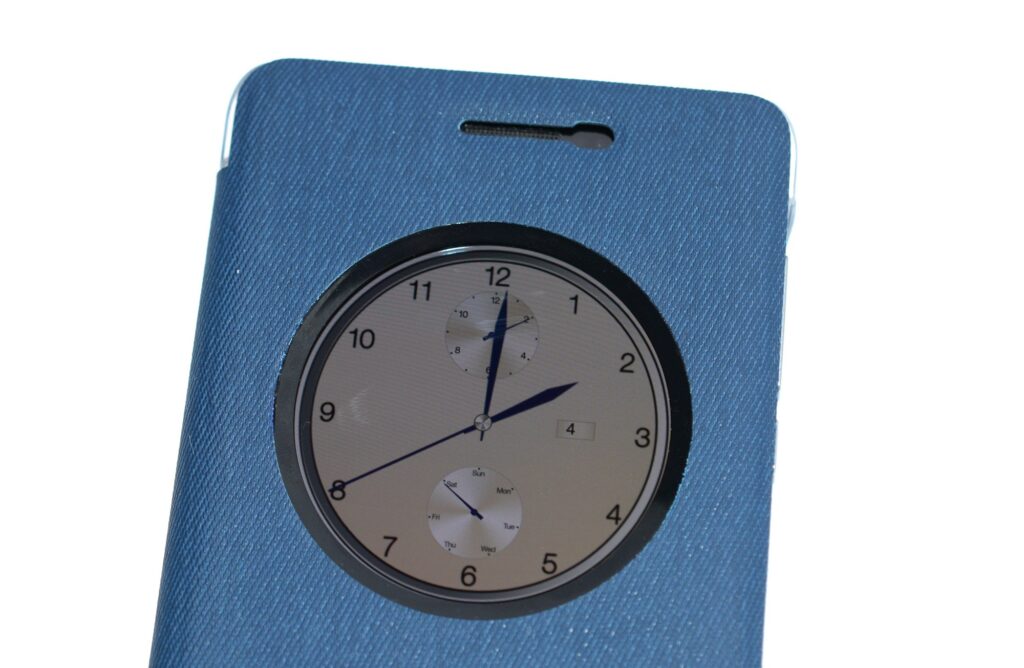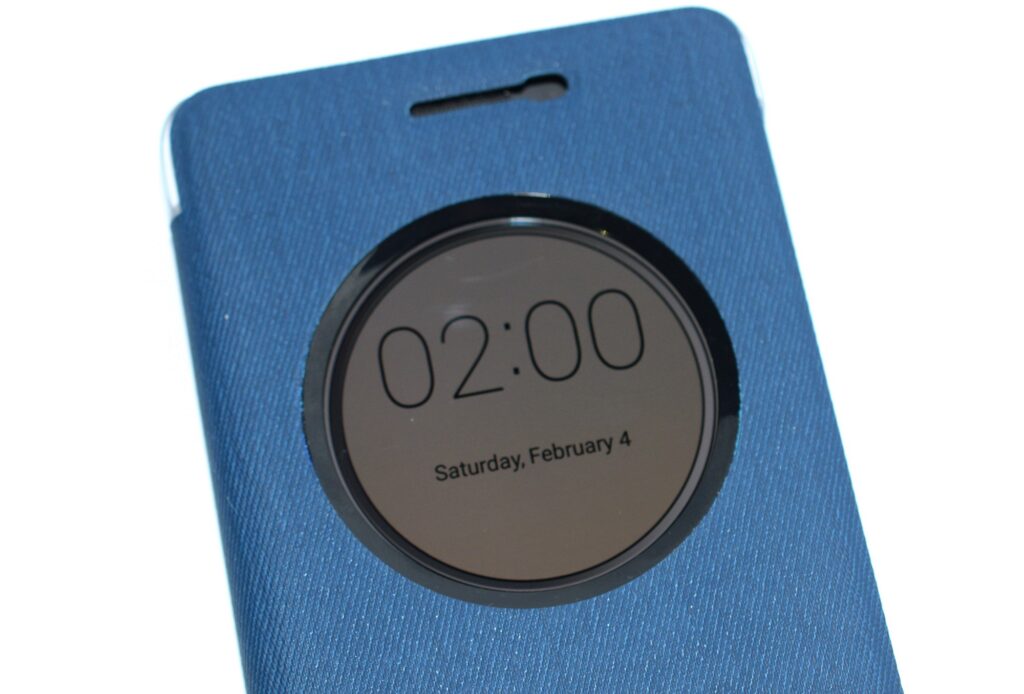 Analog Audio still in place. No phones in the box.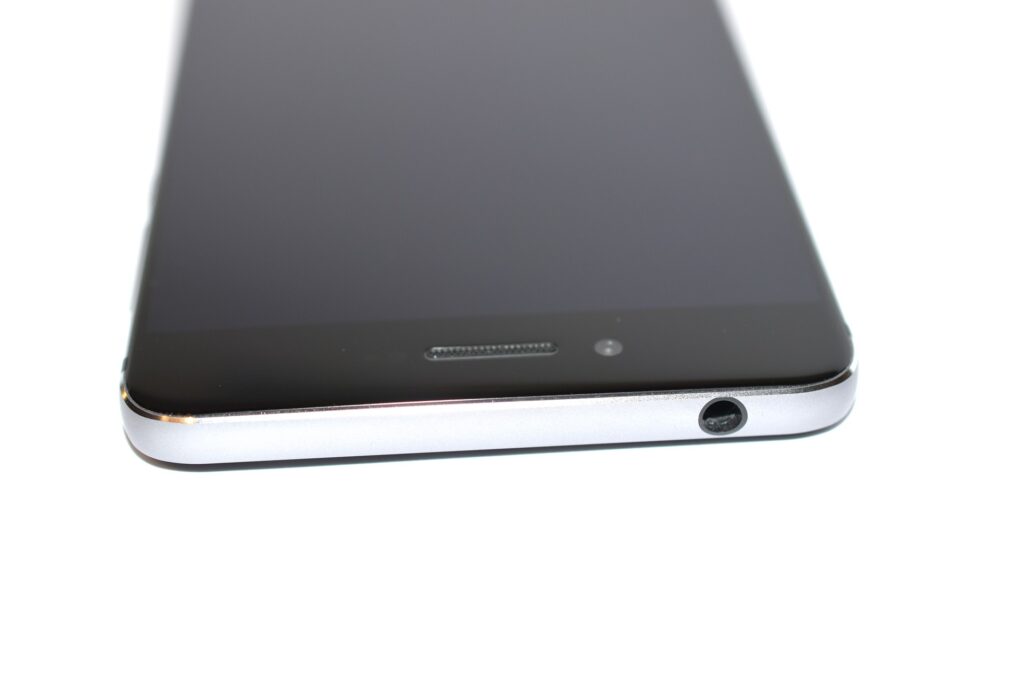 USB Type-C fast charge with 9v/1.5A (using Mediatek Pump Express)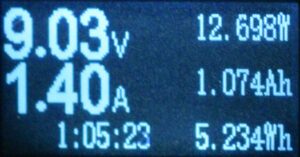 Specifications
MediaTek Helio P10 MT6755 @2GHz (Mali T860 MP2 @700MHz)
RAM: 4GB (LPDDR3)
FLASH: 32GB
5.5″ IPS  1080×1920
OS: Android 6.0 (OTA update to Android 7.0)
Fingerprint reader
Battery: 3000 mAh
Wifi: 802.11n dual-band (2.4 GHz and 5 GHz)
Camera 13 MP f/2.0 phase focus
USB Type-C OTG
Dual SIM (Sim1 + SD or Sim2)
Mediatek Pump Express
Benchmarks
Antutu 6
| Test Name | Test Result | % of iPhone 5 | % of iPhone 7 |
| --- | --- | --- | --- |
| Total Score | 47700 | 153% | 28% |
| 3D | 6360 | 311% | 14% |
| UX | 20091 | 187% | 31% |
| CPU | 16360 | 132% | 35% |
| RAM | 4885 | 81% | 40% |
GeekBench 4
| Test Name | Test Result | % of iPhone 5 | % of iPhone 7 |
| --- | --- | --- | --- |
| Single core | 739 | 103% | 21% |
| Multi core | 2826 | 234% | 49% |
3DMark
| Test Name | Test Result | % of iPhone 5 | % of iPhone 7 |
| --- | --- | --- | --- |
| 3DMark Sling Shot Extreme (ES3.1) | 315 | – | 14% |
| 3DMark Sling Shot (ES3.0) | 471 | – | 14% |
| Ice Storm Unlimited (ES2.0) | 9488 | 177% | 25% |
| Ice Storm Extreme (ES2.0) | 5712 | 187% | – |
| Ice Storm (ES2.0) | 9801 | 174% | – |
SunSpider-1.0.2
| Test Name | Test Result | % of iPhone 5 | % of iPhone 7 |
| --- | --- | --- | --- |
| Total Time | 1143 ms | 89% | 17% |
PC Mark
| Test | Result |
| --- | --- |
| Work 1.0 | 4666 |
| Work 2.0 | 3430 |
| Computer Vision | 1950 |
| Storage | 3757 |
| Work 2.0 battery life | 7 h 7 min |
PC Mark Storage
| Test | Result |
| --- | --- |
| Total Score | 3757 |
| Internal Sequental Read | 237.68 MB/s |
| Internal Sequental Write | 70.13 MB/s |
| Internal Random Read | 23.18 MB/s |
| Internal Random Write | 4.31 MB/s |
PassMark 1.0.4000
| Test Name | Test Result |
| --- | --- |
| Total Score | 4878 |
| CPU | 141877 |
| Disk | 35564 |
| Memory | 4174 |
| 2D | 3648 |
| 3D | 1240 |
Links
https://en.wikipedia.org/wiki/MediaTek
http://www.futuremark.com/hardware/mobile/Vernee+Mars/review