Yet another air quality monitor. Measure PM2.5 and CO2. Have a rechargeable battery that allows hours of work without a power plug.  Have Wi-Fi and mobile application to access data.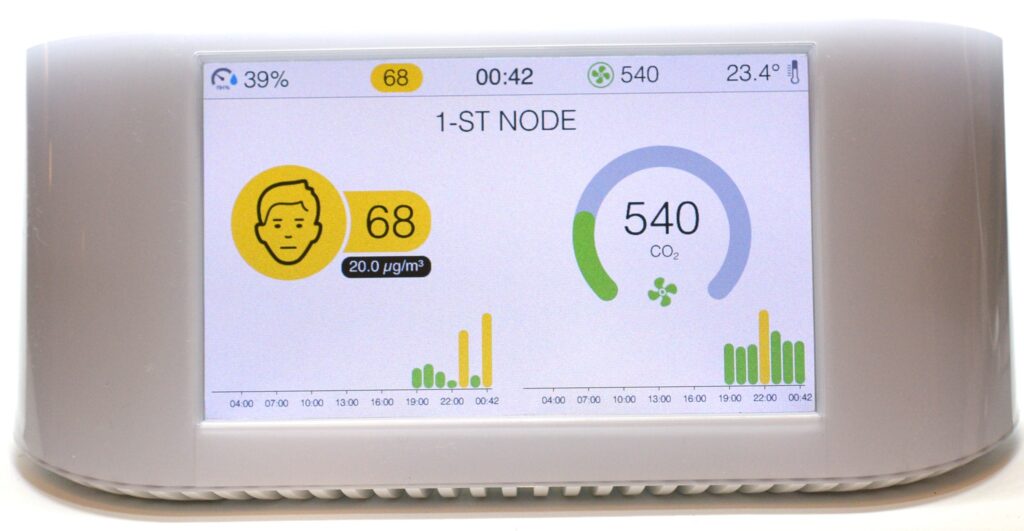 What is wrong with this device – no support for Ukraine. No external Air quality data for Ukraine, cannot choose Ukraine from a country list during setup. It is also ambient light sensor missing (only manual screen brightness setup).
UPD from 2018-02: Now support Ukraine, but only two private external monitors available (in Kyiv and  Brovary)
The mobile application is OK in general.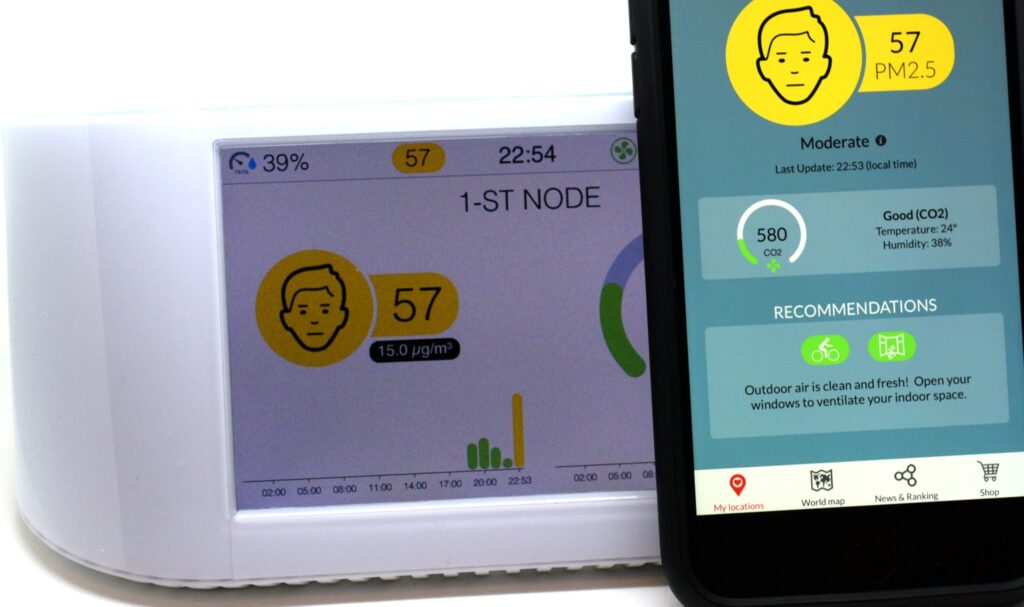 It is also might be in use as a clock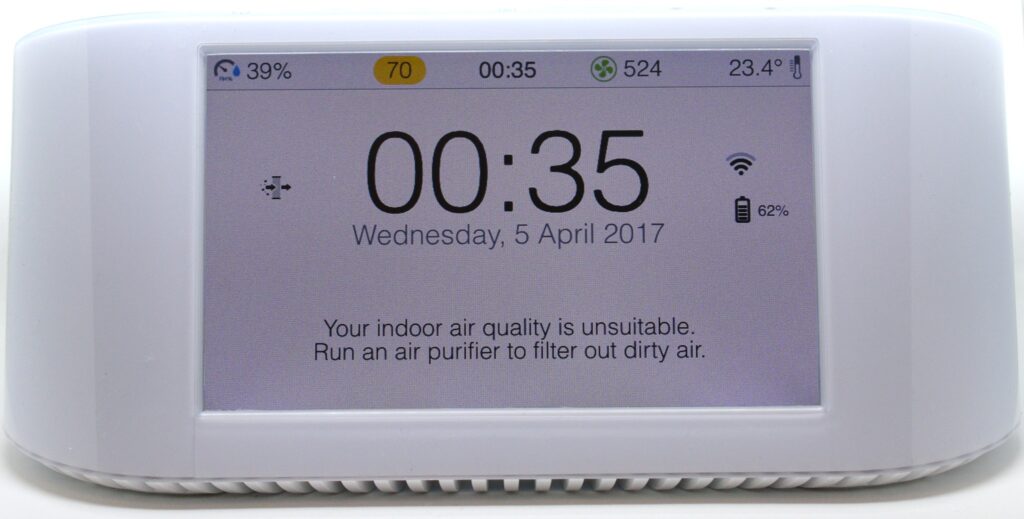 Sensors accuracy is good.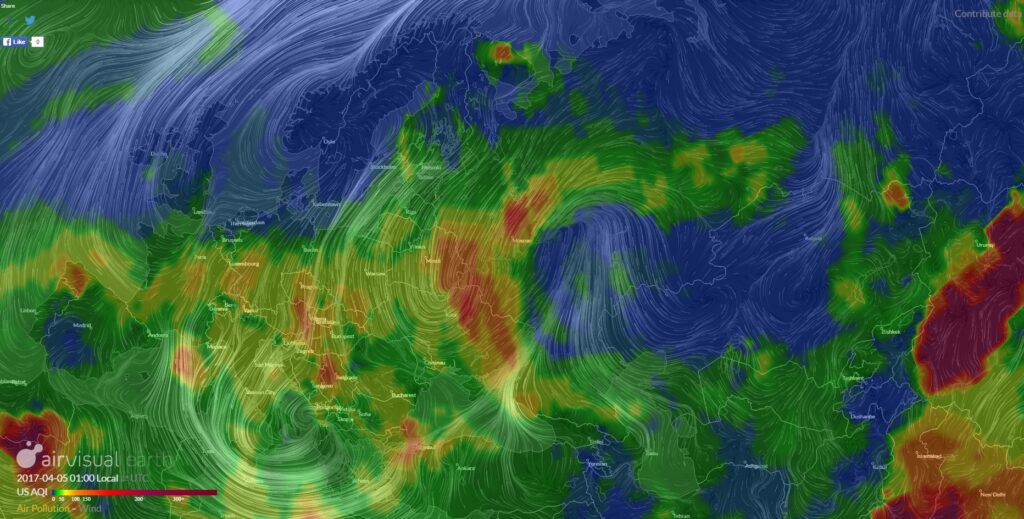 Update 2018-12:  Example of DIY outdoor AirVisual node installation case
Product page https://airvisual.com/
Air quality map https://airvisual.com/earth
Price:  ~210$
Delivery time to Ukraine: ~1 month