Update from April 2023:
Air Mentor Site got expired certificate since March 2022
iOS application is not available any more for download
Android app is still in the store (but Air Cloud not work)
Cloud synchronization not work for already installed app
Original post:
Multi-sensor (CO2, PM2.5, TVOC, HCHO) air quality monitor with Bluetooth and Wi-Fi.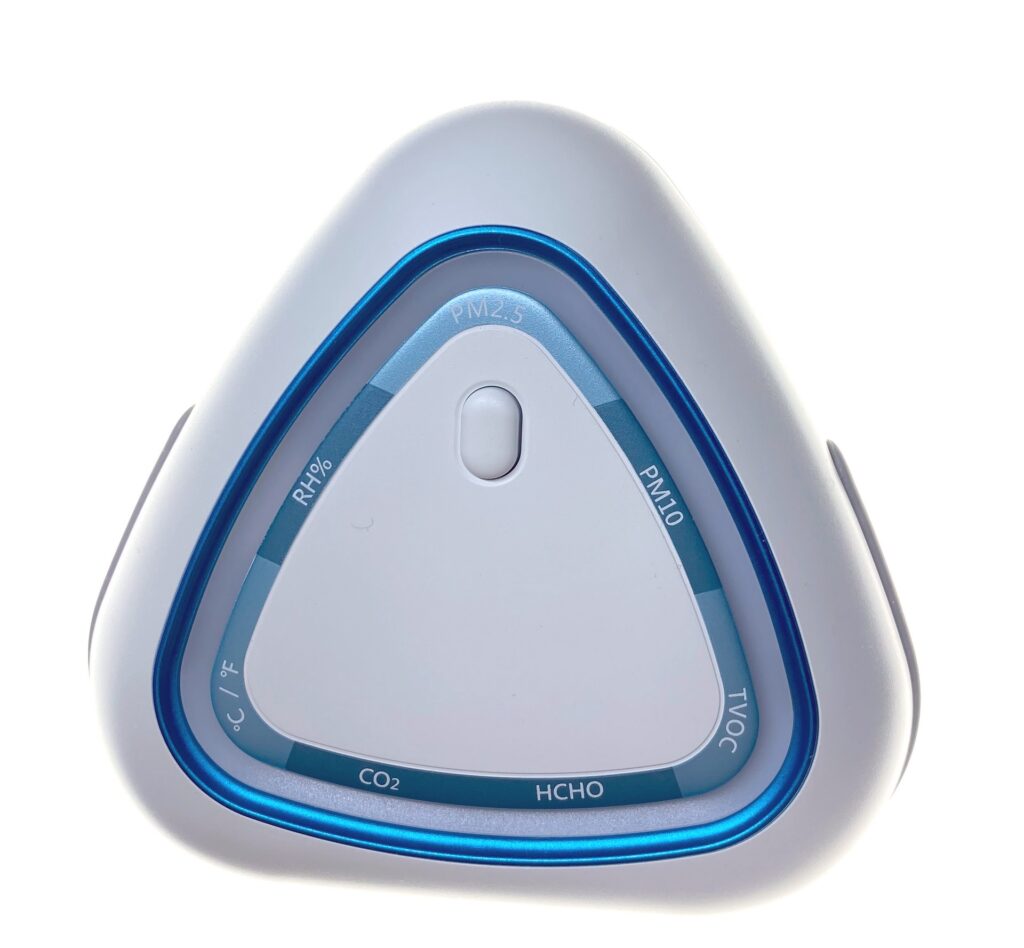 Applications are available for iPhone, iPad, Android phones.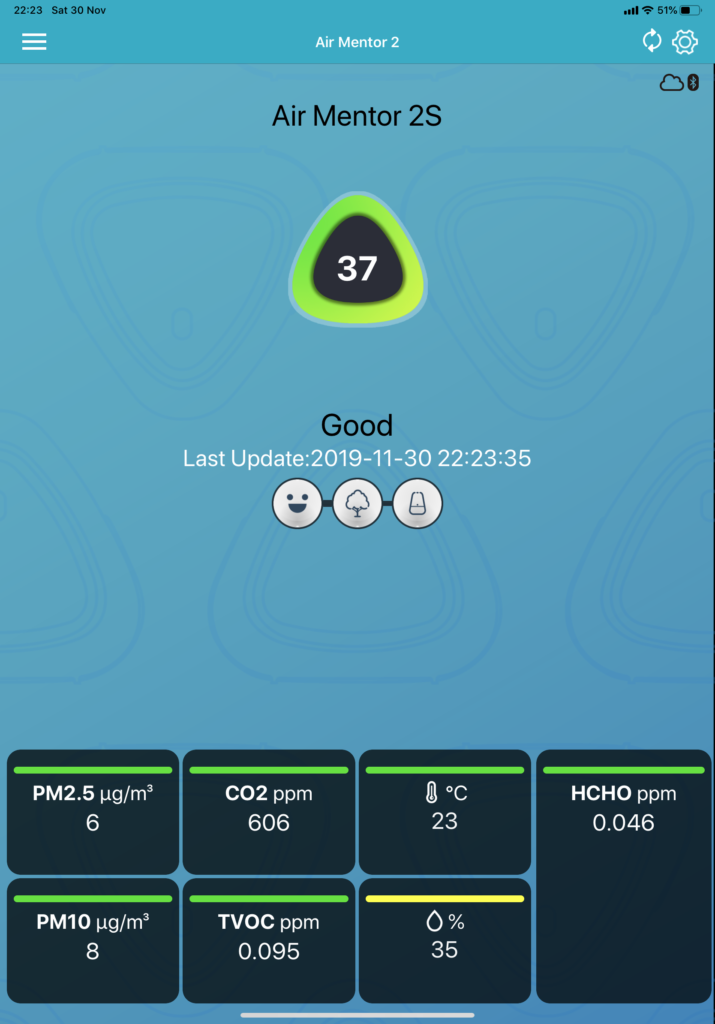 By its design Air Mentor is not a portable IoT device. It has no battery. It has no display. So it is an alternative to uHoo (and to some extent to Netatmo). If compare Air Mentor 2s to uHoo: Air Mentor 2s have HCHO sensor. But uHoo measures CO, O3, NO2, pressure instead. Netatmo is actually a weather station with an external t/RH sensor, that also measures air quality by CO2 parameter only. Air Mentor 2s got a more expensive CO2 and t/RH sensors than both Netatmo and uHoo.
Temperature and Humidity sensor (SHT30) is both good itself and placed correctly on the bottom of the device with some gap from the mainboard. More or less as it is recommended by the Sensirion guide.
There are some issues with the current versions of mobile applications. For example, you cannot connect the device to Wi-Fi access points using iOS devices (it works using the Android version). Russian localization is not complete. Trend data from cloud not always loading (for both iOS and Android).
Wi-Fi is 802.11n 2.4 GHz only. Expected for this kind of IoT devices. Bluetooth is 4.0 LE.
An additional L-Shaped USB connector makes it possible to connect the device standing on a desk or hanging on the wall easily. It is actually two methods to hang it on a wall. With or without a wall mount holder.
Pros
Wi-Fi (IoT) with mobile apps
iPad support (not all similar devices have that)
Five sensors. Seven measurements. (PM2.5/PM10, CO2, TVOC, t/RH, HCHO).
Sensors are not the cheapest ones.
Measurements look good.
Good design both internal (modules, sensor places) and external.
Cons
Expensive
Issues with iOS mobile applications
Price: 330$ + delivery (up to 70$ with custom to Ukraine)