uHoo – most advanced air quality monitor, at least if consider a number of sensors. Including advanced sensor like CO, CO2, PM2.5, VOC, O3, NO2. And also traditional like temperature, humidity, and air pressure.  Measurements look accurate enough.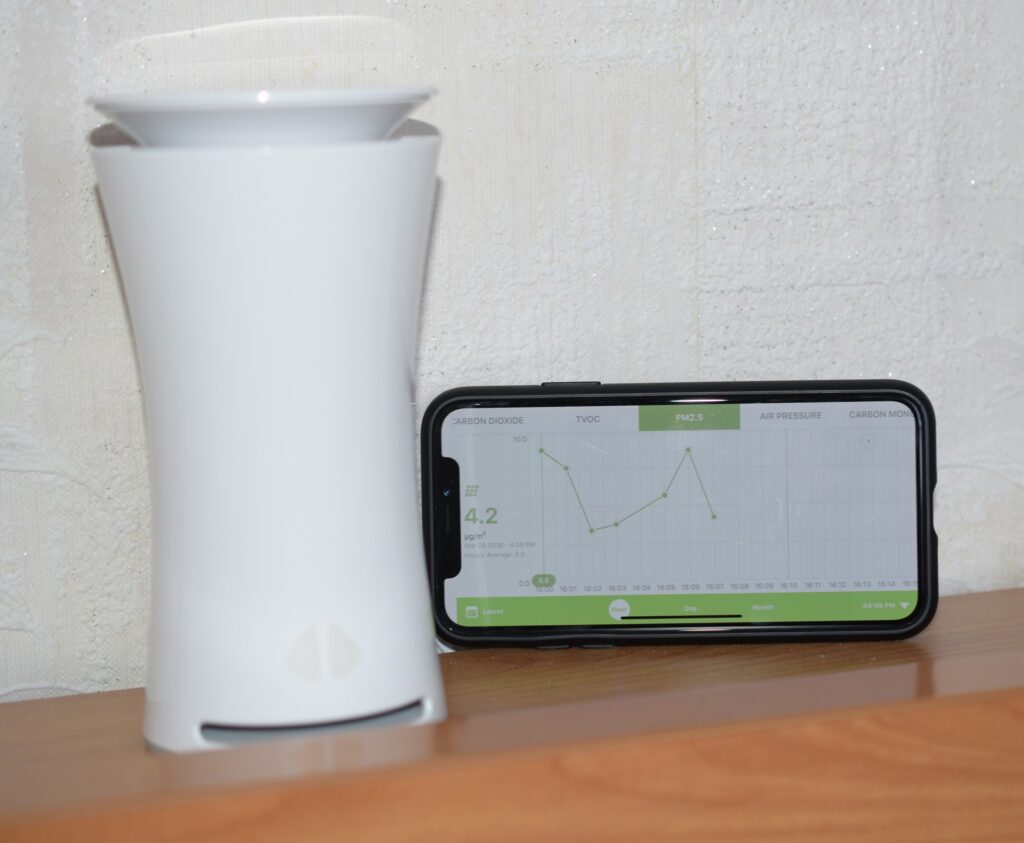 The device does not have any local indicators. Not a single color LED to show air quality status. The only way it communicates with the world is Wi-Fi and mobile application. The application (v 3.8) or backend infrastructure that makes it work is unfortunately unstable. Also, an interface is poorly adapted to iPhone X.
uHoo is not portable due to many reasons like no local indication, no battery, need Wi-Fi (and new connection setup will take time).
Pros
Number of sensors
Device Quality and Accuracy
Wi-Fi connectivity and mobile application
Cons
iOS application is unstable
No iPad application available
The device is not portable
Expensive
Mobile application
iOS/ iPhone X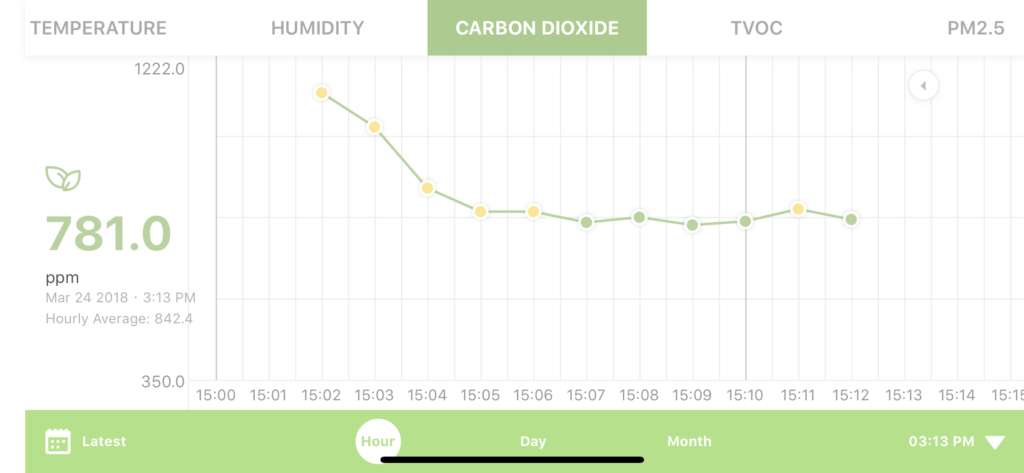 see more screenshots on wiki
Android application
more or less same, but stable.
Compare uHoo with other air quality monitors
AirVisual have 2 advanced sensors: PM2.5 and CO2. Portable. Have a battery and large screen. The application is OK, version for iPad available.  269$
Awair have 3 advanced sensors: PM2.5, CO2, VOC. Not portable. No battery. An interesting local indication using LED bars that may just not work without Wi-Fi connection.  199$
Netatmo have only 1 advanced sensor: CO2. Sensor accuracy (humidity and CO2) not always perfect. It is not portable. No battery.  It has color LED for on-demand air quality display. It has external weather module(s). Stable and fast application, including iPad version. The application is iPhone X friendly, have smooth zoom on trends and good usability in general.  150$
Power consumption
AC/DC adaptor is 5v 2A and sticker on the device states 2A is required.
But measurement show it is not consumed, any single peak of consumption is not more than standard USB 0.5A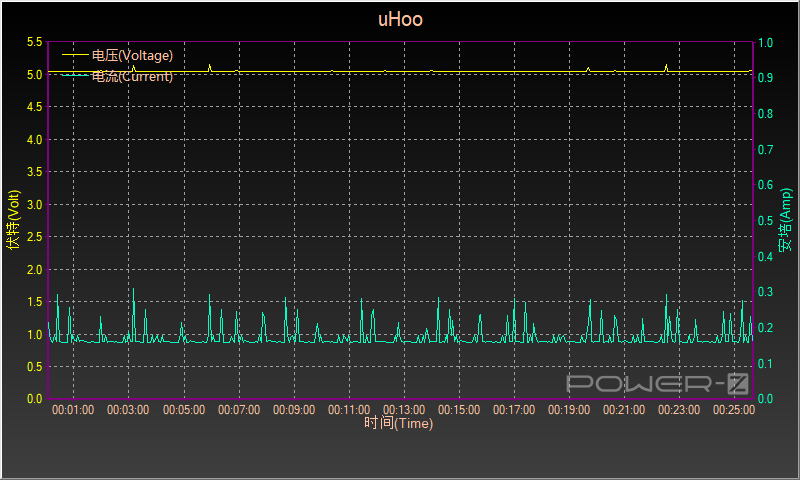 Device inside is on wiki
Price: 299 USD + 30 USD