A new device from one of the best manufacturer of home air quality monitors – AWAIR Element (AWAIR REV3E)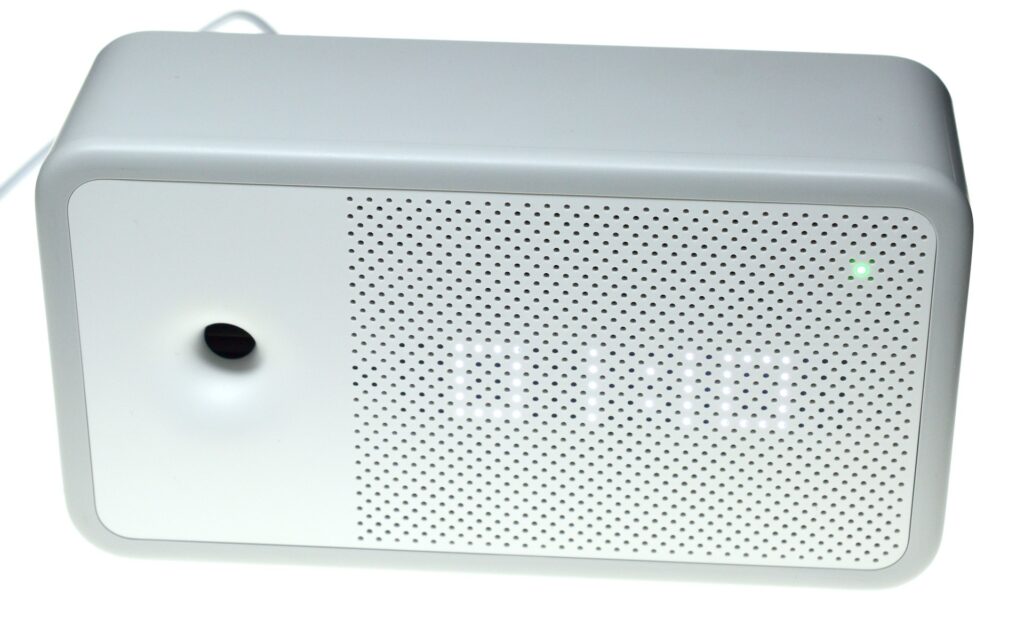 This one is less expensive, but keep best feature of AWAIR 2.
What changed in Awair Element (in compare to Awair 2)?
Plastic case
Little bit smaller
No microphone and no speaker (no sound)
No Sub-1GHz wireless
Integrated antennas
Less expensive
So I would say nothing critical was removed to achieve better price. It is still a good design, both internal and external. Same air quality sensors:
t/RH (Sensirion SHT30)
TVOC (Sensirion SGP30)
PM2.5 (Honeywell HPMA115S0)
CO2 (Telaire T6703-5K)
Automatic firmware update, fast new device setup, ambient light sensor, 24h clock mode, and other good features are still in place.
Device support some integrations like: IFTT, Amazon alexa, Google Assistance (not tested).
See what is inside Awair element.
Amazon: 149$ (~175$ with taxes custom and forwarding to Ukraine)
Awair site: 149$