This time OCRKJ D9-H. Which also can be found in some shops as unbranded LCD Digital Air Quality Monitor (AKA monllac, AgoHike, Robincure). Similar to OCRKJ K6-D from the previous review. It was bought for about 100$. Yet another portable device with 10 hours battery life and correct CO2 measurements.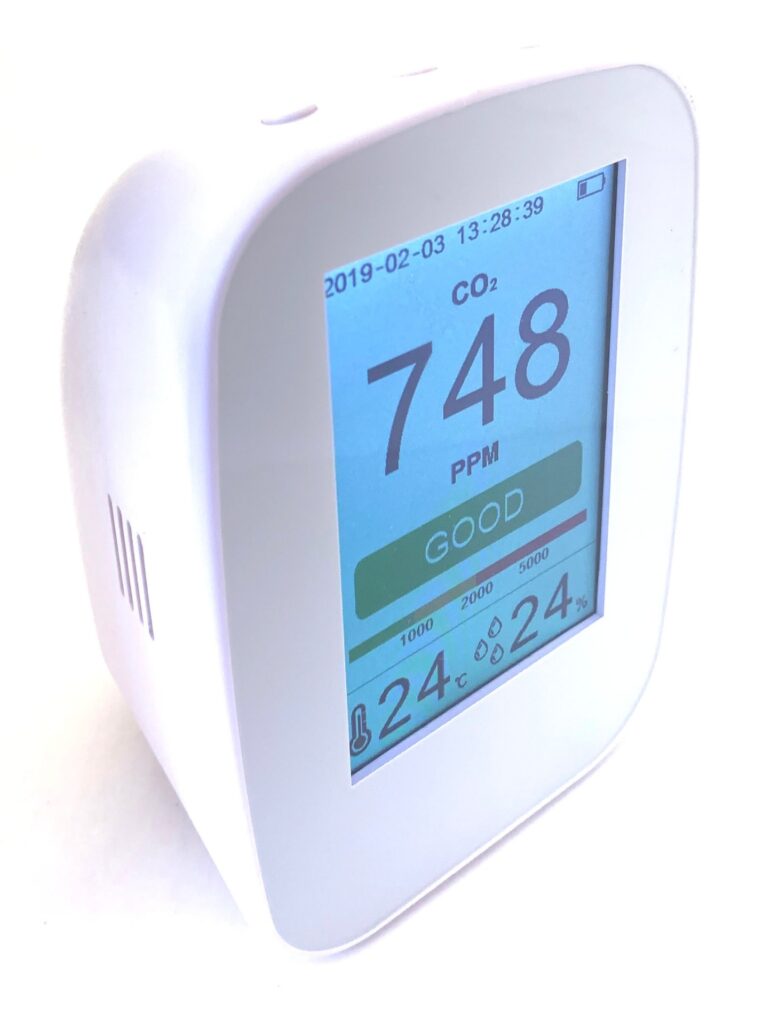 Pros
3000 mAh battery ( 10 hours of battery life)
additional sensors (HCHO, VOC and PM2.5)
16 different screens including trends
Active airflow with the relatively quiet fan
quality design and schematic inside (no glues, connectors, replaceable sensors)
good CO2 sensor inside – SenseAir S8 LP
Cons
slow charging – 8 hours (in operation mode)
no connectivity (Bluetooth, wi-fi, USB mass storage)
no ambient light sensor
unconfigurable high CO2 limits (GOOD is up to 1000 ppm)
wrong temperature and RH measurements (+3C, -10%RH)
It looks like relatively cheap SHT20 temperature and humidity sensor inside make it sort of a lottery if you will get correct measurements or not.
See device insides: https://wiki.liutyi.info/display/CO2/D9+Inside
SALE Price was: 102$