Quick overview of GPS navigators with traffic information in Kyiv, Ukraine. November 2016. What is available:
iGo is based on here maps that is 1-2 years old. Traffic is more or less adequate, but loading of traffic is slow, and there are no traffic events. UI is old-school and slow, but nice. At least during driving. It is not free.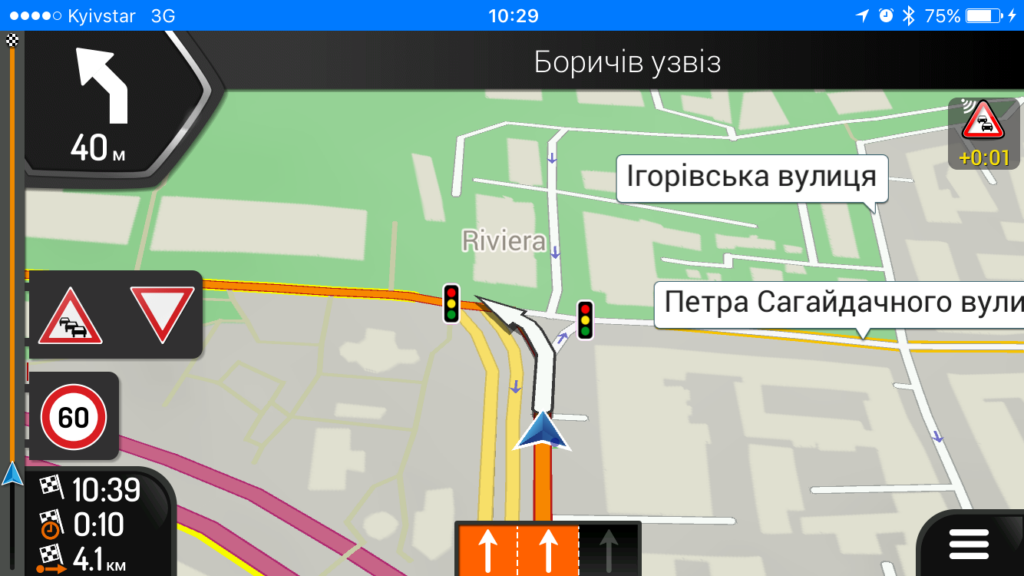 here good free up-to-date map with traffic, but without traffic events and without events reporting.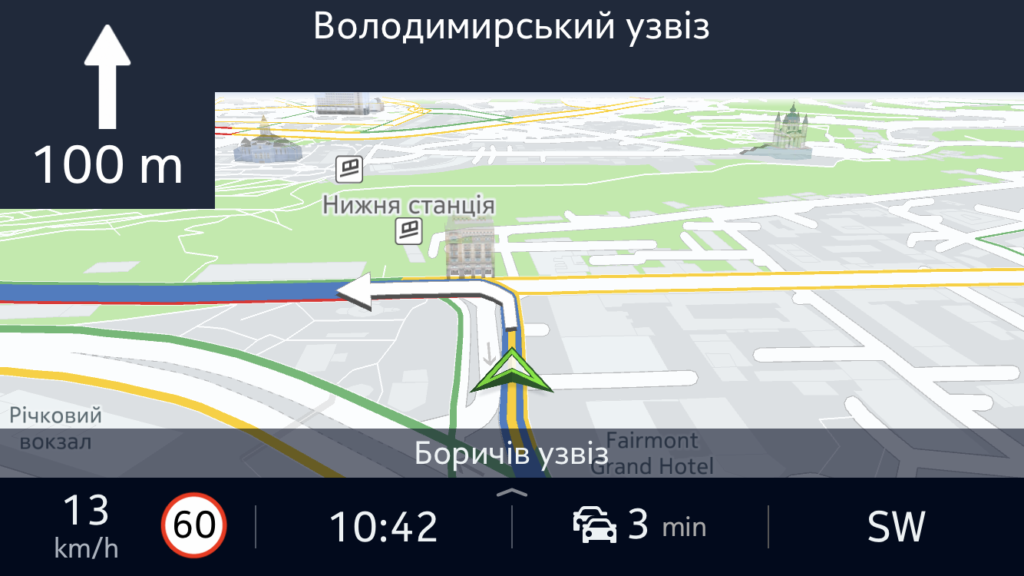 Google have 3D building but unable to show it during navigation. Good  map of traffic, but without events. No traffic events reporting.
Yandex  good traffic and a lot of user reported accidents, road works, etc. Without navigation in offline mode.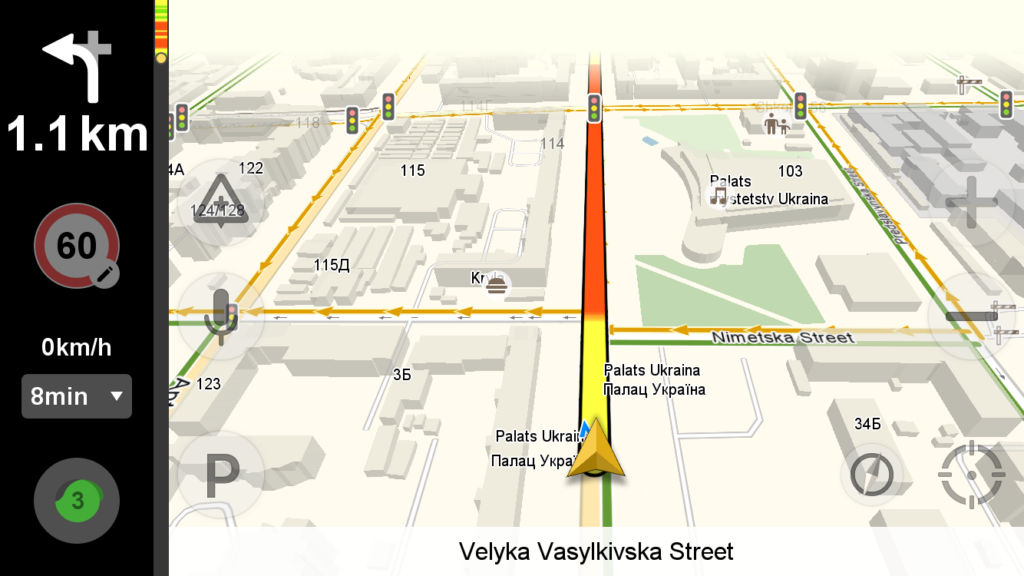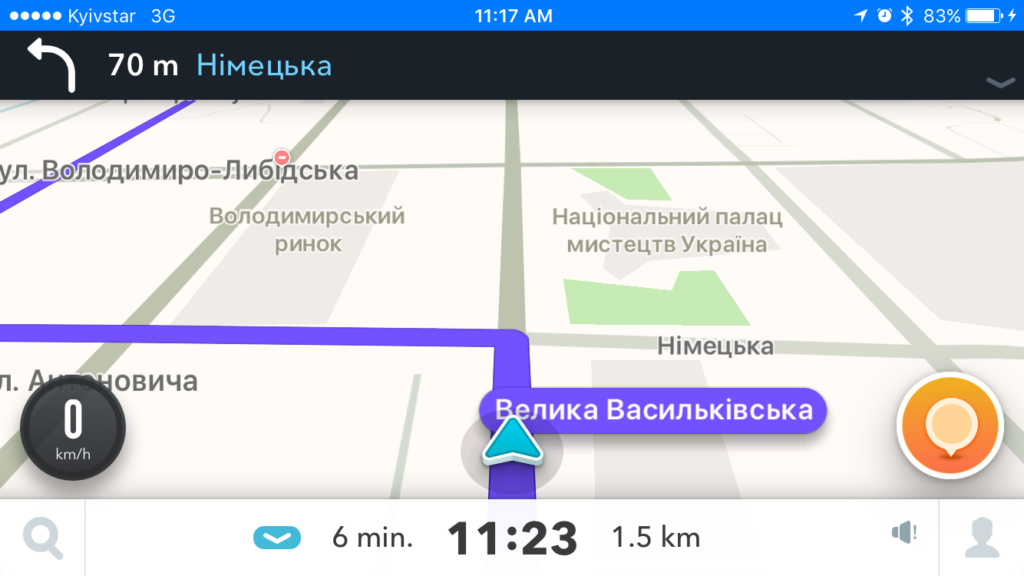 Navmii ad when search and using menu, no traffic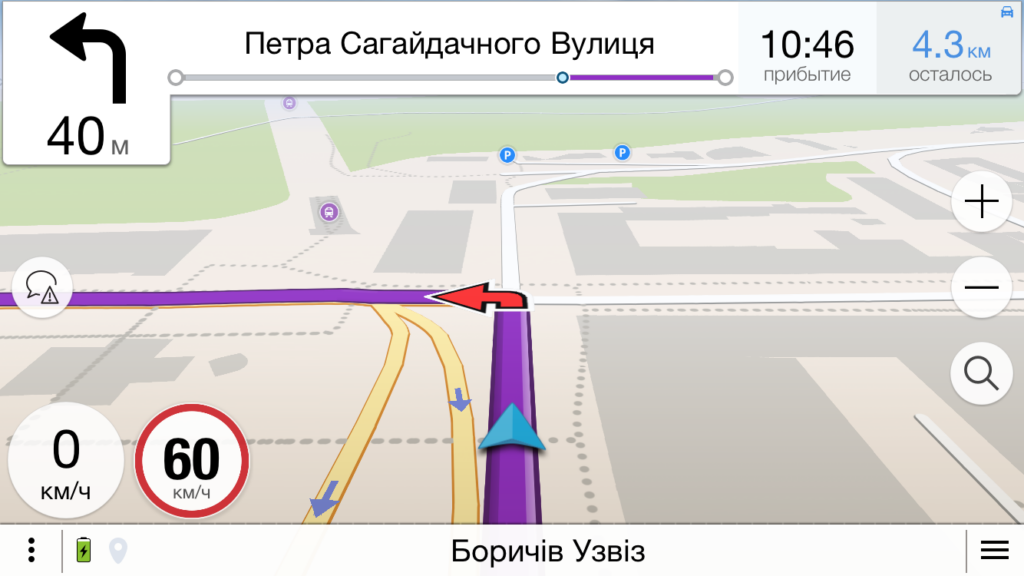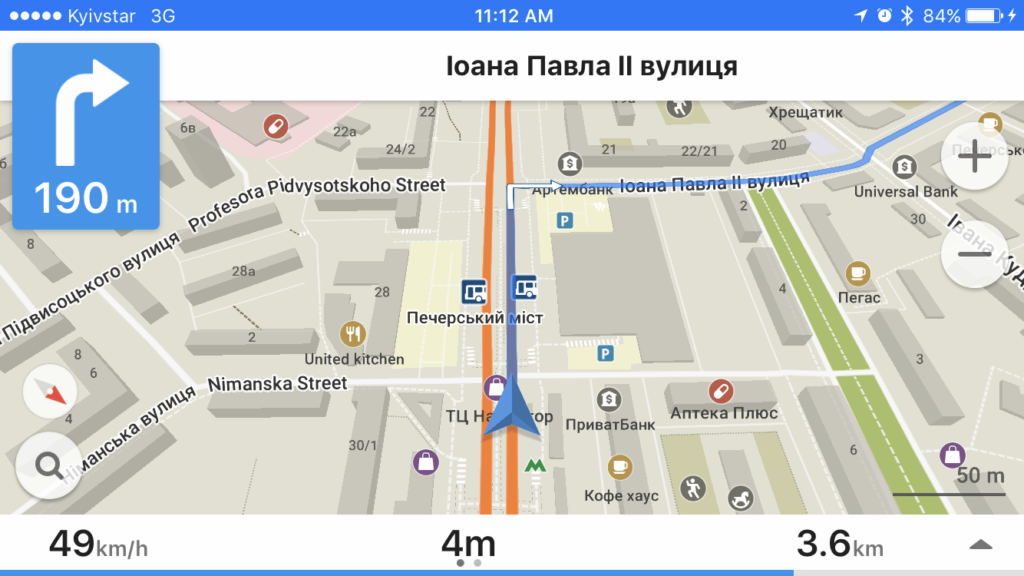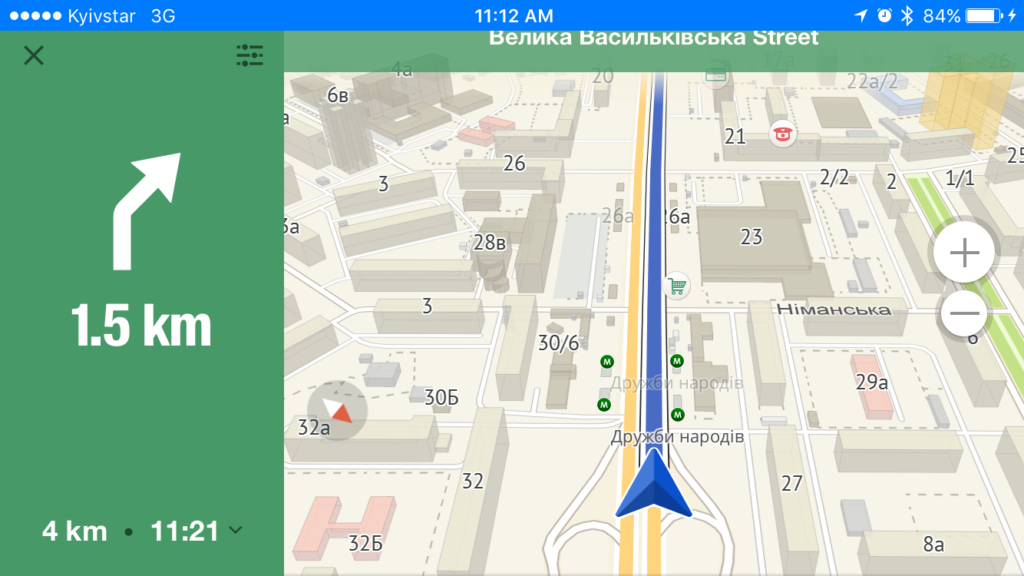 Sygic  no traffic for Ukraine, traffic data not free.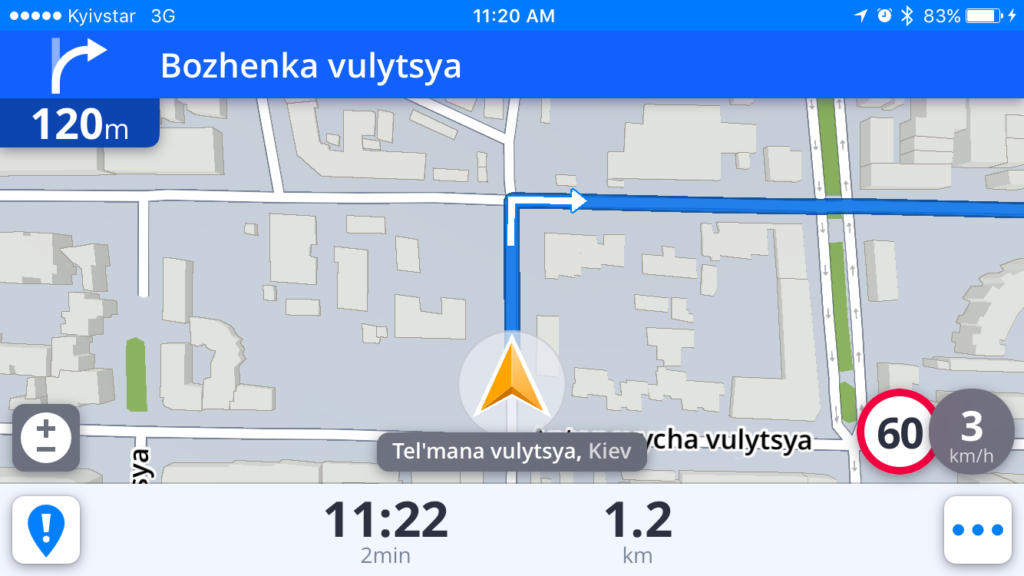 Apple part of iOS, have no traffic in Kyiv, slow map update. Old street names, etc.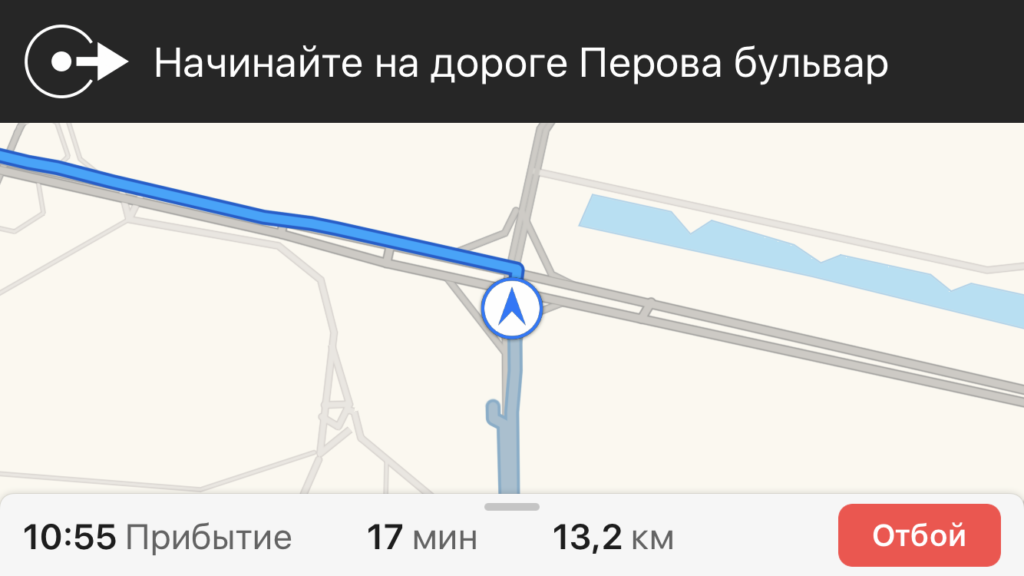 Visicom (that I usually try to test if possible) is not available at store at the moment.
Some summary about navigator with traffic feature (Apple as reference):
| | iGo | Waze | here | Google | Yandex | Apple |
| --- | --- | --- | --- | --- | --- | --- |
| Price | 30$ | free | free | free | free | free |
| Traffic price | 10$/y | free | free | free | free | free |
| Traffic in Kyiv | yes | some | yes | yes | yes+ | no |
| Offline map | yes | yes | yes | yes* | yes* | no |
| Offline Nav | yes | yes | yes | yes | no | no |
| Map quality | *** | ** | *** | *** | *** | *** |
| Map Updates | * | **** | *** | *** | *** | * |
| Reporting | no | all | no | places | events | error |
| Lanes | yes | no | no | no | no | no |
| 3D buildings | no | no | yes | no* | yes | no |
see more at wiki