As for the January 2020, there are 10 CarPlay enabled navigators available in Ukrainian AppStore. See twenty iOS Navigators 2020 comparison. That is about 50% of all. Some new applications were found since iOS Navigation 2016 comparison in November 2016. So trends are as following. Much more OpenStreetMap based application. Even apps with own maps (like Apple map) use or get some data from OSM. Free applications are in general better. So there is clear wikinomics at work. Maps and Traffic data quality are better with the mass collaboration approach. In 2020 there is almost no reason to use paid navigation and that is probably why most old-school "best in class" navigators like iGo are not in active development anymore. Also, there are fewer local apps on the market.
How to choose a navigation app for your region:
Map is actual (new streets, new buildings, etc)
Traffic information is available and good
The Map can be edited by users
Users are able to report traffic events
CarPlay and iPad support (if needed)
User Interface is good
Free or price is reasonable
Offline maps available
Waze
Best iOS navigation application for Kyiv right now.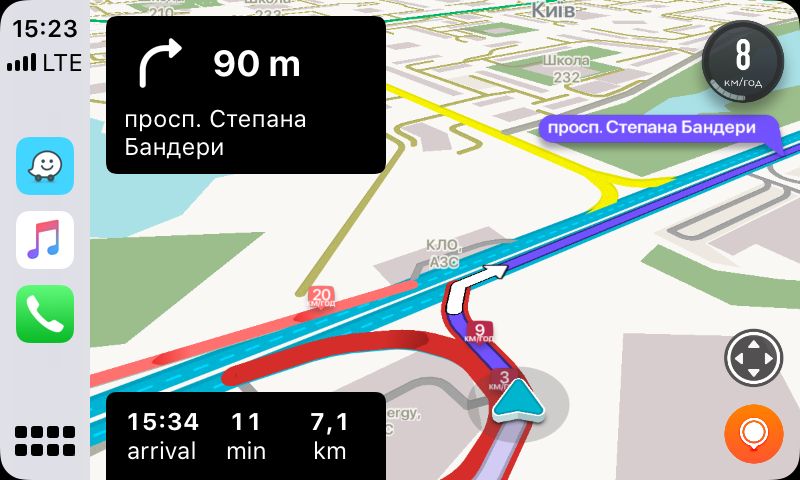 The map is good and users able to edit it
Traffic is good and users are able to report road events
Both iPad and CarPlay are supported
Offline navigation available, but without offline search
UI is average
Google Maps
Alternative application. For those who do not like Waze.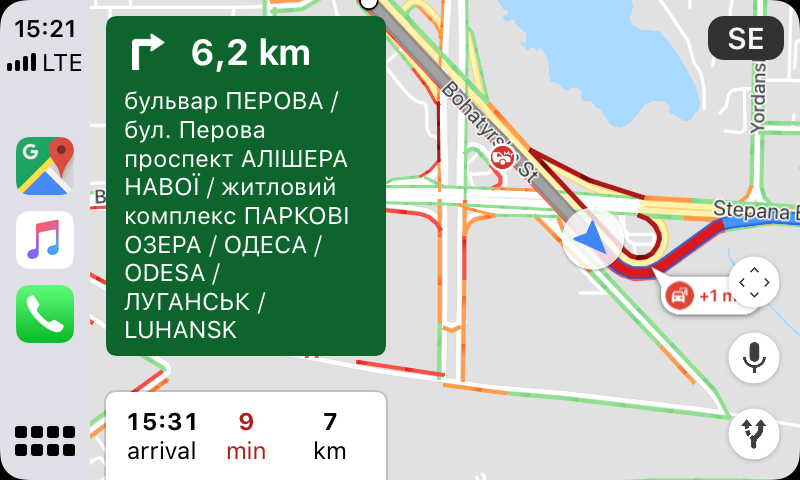 The map is good, but only errors reporting for users
Traffic is good, but no events reporting
Ipad and CarPlay supported, but in 2D mode for CarPlay
Offline for some part of the map, not regions
UI is average
HudWay Go
Just to be mentioned for interesting design
Map is average
No traffic (and not free if available)
No iPad support
No Offline
But it is nice )