One of the top speed routers from ASUS. ASUS RT-N66U.
System: Broadcom BCM5300 600 MHz
CPU: MIPS 74K V4.9 (299 BogoMIPS)
Memory: 256 MB
USB: 2×2.0
Wi-Fi: 2.4 + 5 GHz (N900)
Ethernet: Gigabit 4 LAN 1 WAN
3G/4G Modem support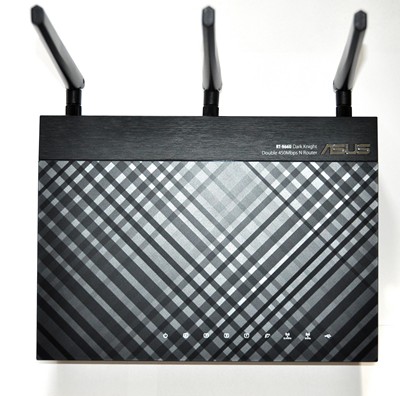 Download from ex.ua 10MB/s

Kyivstar 100 Mbit/s L2TP connection. Speedtest.net show 92/82 MB/s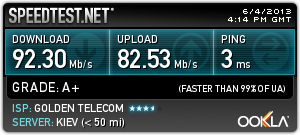 Speed and features of new ASUS firmwares make it possible to use original, not 3-rd part.